*FREE TRIAL!
*NO CONTRACTS!
* NO PRESSURE!
* CLASSES FOR THE WHOLE FAMILY!
CALL 210-867-7268 TODAY TO SET UP YOUR FREE EVALUATION AND INTRODUCTORY PRIVATE LESSON!
ASK FOR DARYL!
Why Brazilian Jiu Jitsu?…
It's Technical, Ethical, and Practical!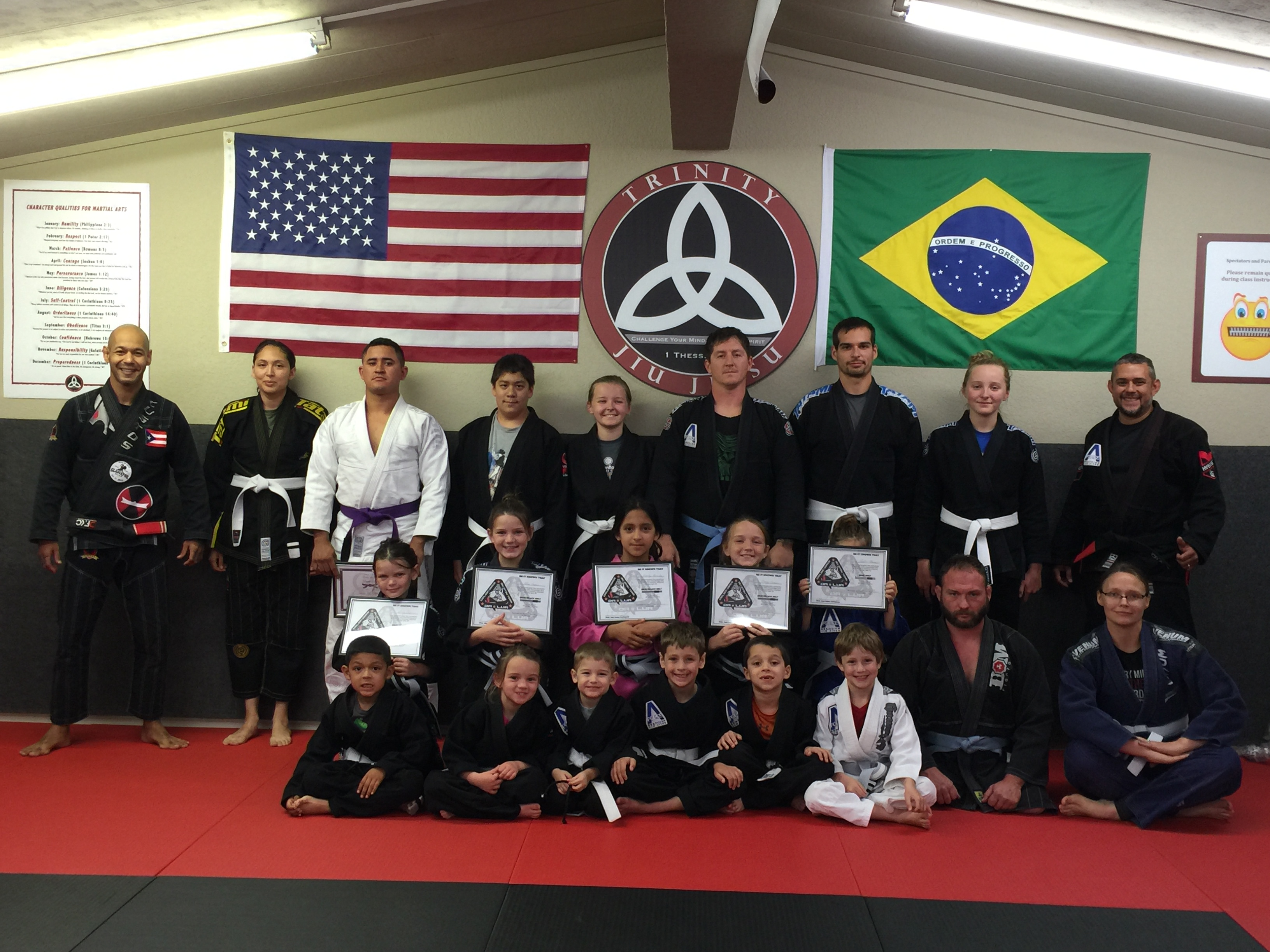 We are located @ 7220 Hwy 281 North (Unit 1) Spring Branch, Texas, 78070.
It is in the  Spring Branch Business Center, just north of Community Bible Church.
Here are our current schedule of classes!
Here are our Fees…
Tuition is just $100 per month for Adults and Kids
Must be put on automatic monthly billing (credit card or bank draft)
Discounts if paid in full and in advance (6 months or a year). Inquire with Dr. Rodriguez
Discounts available for Families, active Police, Fire department, and Military. Inquire with Dr. Rodriguez
Gi (Jiu Jitsu Uniform and Team Patches) required (additional cost)
Who we are and what we are about…
We are a Andre "Tim" Monteiro affiliate Brazilian Jiu Jitsu School located in Spring Branch Texas.  Our classes are taught/supervised by Brazilian Jiu Jitsu Black Belt Professor, Dr. Daryl Rodriguez.   If you are searching for top notch Brazilian Jiu Jitsu instruction at a great hill country location  search no more.
Challenge your mind, body, and spirit
Get a great cardio workout
Increase strength and flexibility
learn effective and ethical self-defense
Get in great shape
Reduce stress and anxiety
have fun in a safe environment
Build self-confidence
Build your character 
Our focus is the technical development and safety of each student at our academy. An organized and comprehensive curriculum in traditional Brazilian Jiu Jitsu is taught at our school.
Call us to schedule your free trial and evaluation! (210-867-7268)
Private individual or group lessons available by appointment.
Private lessons can also be scheduled at your home or business.